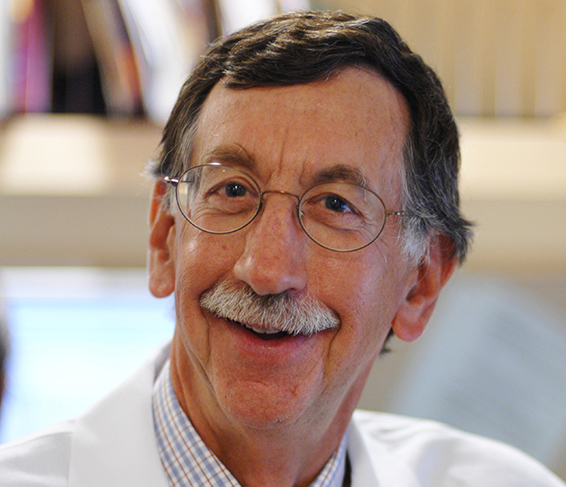 Stephen E. Sallan, MD
Institute Physician

Quick Family Chair in Pediatric Oncology

Professor of Pediatrics, Harvard Medical School
Appointment Phone
617-632-3270 (Established Pediatric Patients)

888-733-4662 (New Pediatric Patients)
Fax
General
Treatment Centers
Discipline
Clinical Interests
Acute lymphoblastic leukemia (ALL)
Background
Board Certifications
Fellowship
Boston Children's Hospital/Dana-Farber Cancer Institute, Pediatric Hematology/Oncology, 1975
Residency
Children's Hospital of Philadelphia
Hospital for Sick Children, London, England
Internships
New England Medical Center
Medical School
Wayne State University School of Medicine, 1967
Biography
Dr. Sallan received his MD from Wayne State University School of Medicine in 1967. He completed residencies in pediatrics at the Boston Floating Hospital (1968), Children's Hospital of Philadelphia (1969), and the Hospital for Sick Children, London (1970). In 1972, he served as a fellow in pediatric oncology at Children's Hospital and DFCI, where he joined the staff in 1975. He was named chief of staff and chairman of the Medical Staff Executive Committee in 1995, and chief of staff emeritus in 2012.
Research
Acute Lymphoblastic Leukemia and Pediatric Brain Tumors
Acute lymphoblastic leukemia (ALL) is the most common malignancy of childhood. Investigators at DFCI have led the field of research in this disease for over 50 years, and our long-term results are currently the best in the world, with more than 80% of affected children remaining free of disease. The challenges are twofold: to recognize and develop better treatments for the other 20%, and to decrease the long-term toxicities associated with therapy. Our laboratory and clinical research focuses on the genetic heterogeneity of ALL, understanding the reasons for disease recurrence and drug resistance, developing new, more specific therapies (including tumor vaccines), and conducting all such research in the context of diminishing the toxicity of treatment. Current endeavors expand our investigations to adults with ALL and also extend the laboratory discoveries to other malignancies including lymphoma and adult cancer. Brain tumors are the second most common malignancies of childhood and have become the most common cause of death in children with cancer. The treatment of such patients requires a diverse team with expertise in pediatric oncology, neurosurgery, neuroradiology, neuropathology, neurology, radiation oncology, and many supportive care services. Our specialized team conducts clinical investigations that include innovative chemotherapy. For example, we focus on ways to interrupt tumor blood supplies (antiangiogenesis) and on specialized forms of radiation therapy that spare normal brain tissue while delivering high doses of toxic treatment to the tumor. In addition, brain tumor tissue from our patients is under active investigation in our neuro-oncology laboratory programs. Recently, we discovered that one relatively common type of childhood brain tumor, medulloblastoma, has a previously unrecognized molecular marker called TRK-C, and the likelihood of cure is directly related to the presence or absence of that marker.
Physician Video