Insurance and Financial Information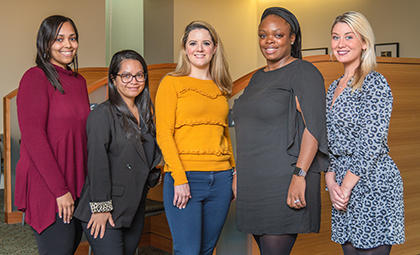 We provide several resources to help families understand how to use their existing insurance plan to cover medical costs and how to apply for assistance if they lack the necessary coverage. Each new patient has access to a financial counselor to answer questions about coverage, payment plans, or Medicaid applications, and any other issue that may come up before or during care. Financial counselors can help you sort through the details and steps needed to make your financial arrangements go smoothly.
If you are uninsured or have limited income, our financial counselors can help you understand your options for coverage, including MassHealth for Massachusetts residents. To speak with a financial counselor, call Boston Children's Hospital at 617-355-7201 or Dana-Farber Cancer Institute at 617-582-9820.
For patients traveling from another country for care, we have an international office with expertise on the unique needs of international patients. Learn more.
Each insurance policy is different, and the amount of coverage for exams and procedures depends on your specific health plan, so it is important to read and understand your policy. Some insurance companies require authorization before patients can receive treatment; others require paperwork, such as a Hospital Claim Form. Since patients are fully responsible for all bills related to treatment, regardless of what their insurance policy covers, it is important for you to know these details to minimize your out-of-pocket expenses.
Calling your insurance company is the most important financial step you can take during your first few days at Dana-Farber/Boston Children's Cancer and Blood Disorders Center. You can find the phone number on the back of your health insurance card.
To find out the specifics of your policy, contact your insurance company; the phone number is usually on your insurance card. They should be able to tell you about in-network and out-of-network coverage for care at Dana-Farber Cancer Institute and Boston Children's Hospital, as well as what your financial responsibility will be if you become a patient here. Use these questions as a guide when you talk to your insurance company about your coverage options. Be sure to make note of the name of the person you spoke with and the date.
What type of insurance plan do I have?
Am I eligible to have a case manager?
Are Dana-Farber Cancer Institute and Boston Children's Hospital in my network?
Does my insurance plan cover physician costs, as well as inpatient and outpatient hospital services?

What, if any, are my co-payments and deductibles?
What is my coverage for prescription medications?
If Dana-Farber Cancer Institute or Boston Children's Hospital are not in my network, and I go out-of-network, what percentage of my bill will be paid by the insurance company?

Before I see a doctor at Dana-Farber Cancer Institute or Boston Children's Hospital, do I need a referral from my primary care physician, or will I need authorization from my insurance carrier?
Will I be covered for any testing, pathology, or radiology charges that may be incurred as part of my initial consultation?
Is the percentage of my bill paid by the insurance company based on "usual, customary, and reasonable" (UCR) schedules or on the actual charges?
Does my insurance plan offer any additional coverage through special networks for treating medical conditions such as cancer?
Does my policy have an out-of-pocket maximum?
If my out-of-pocket expenses reach a certain amount, will the insurance carrier ever reimburse at 100%? If so, does this mean that my claims will then be paid in full, or will I still be responsible for the difference? 
If my referral or authorization is denied, can I appeal the decision? Is there an expedited appeals process?
Dana-Farber Cancer Institute and Boston Children's Hospital work together to provide comprehensive care for children with cancer. In some cases, Brigham and Women's Hospital may provide radiation therapy. You should expect to receive bills from any institutions or doctors that provide care for your child.
If you have questions about a bill, first call the phone number listed on the bill. If you are unable to resolve the issue, please call one of the following numbers.
Dana-Farber Cancer Institute
866-408-4669
Boston Children's Hospital
Billing Customer Relations: 617-355-3397
Patient Relations: 617-355-7673
Brigham and Women's Hospital
Billing Customer Service: 617-724-1914
Radiation Oncology Billing: 617-732-8434