Special Programs and Advanced Training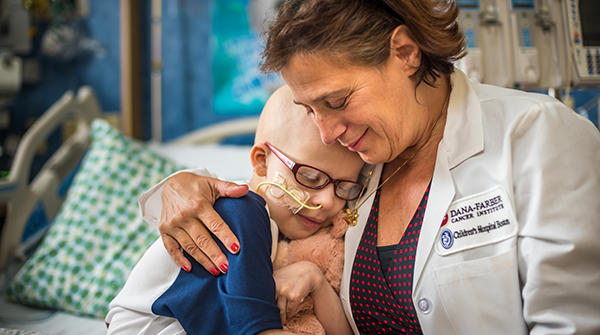 We believe the training program should be individualized for each fellow since fellows come to the program with very different goals and experiences. A strong effort is made to maintain maximum flexi­bility throughout the fellowship program.
Opportunities Within the Three-Year Fellowship
Novartis-BCH/DFCI Pediatric Hematology/Oncology Early Oncology Drug Development Fellowship Program
A one-year training opportunity in Early Oncology Drug Development is offered as part of the Pediatric Hematology/Oncology Fellowship Program. We believe this new program constitutes an important opportunity for fellows to garner training in early drug development, which is a vital way to move the pediatric hematology/oncology field forward.
Program in Clinical Effectiveness (PCE) at the Harvard T. H. Chan School of Public Health (HSPH)
The PCE is an intensive 15-credit summer program that provides clinical investigators with fundamental training in Clinical Epidemiology and Biostatistics. Fellows conducting clinical research often take this course the summer after the first or second year of fellowship training. Tuition for the course is fully funded by the training program. For those who would like additional training, there are several training grants available at Harvard that will cover the cost of the full master's program in public health.
Fourth Year Advanced Training Fellowships
We also offer single-year sub-fellowship clinical training programs for those who seek additional training in each of the following areas:
Pediatric neuro-oncology 
Requirements: Completion of pediatric hematology/oncology fellowship 
Contact: Dr. Kee Kiat Yeo, keek_yeo@dfci.harvard.edu, 617-632-4210 
Stem cell (bone marrow) transplant 
Requirements: Completion of pediatric hematology/oncology fellowship 
Contact: Dr. Leslie Lehmann, leslie_lehmann@dfci.harvard.edu, 617-632-4923
Pediatric palliative care 
Requirements: Completion of general pediatrics residency 
Contact: Dr. Shih-Ning Liaw, shih-ning_liaw@dfci.harvard.edu, 617-632-4293