Childhood Cancer Awareness Month
September is Childhood Cancer Awareness Month, a time to recognize the children and families affected by childhood cancers and to emphasize the importance of supporting research on these devastating conditions. Since 1947, Dana-Farber Cancer Institute and Boston Children's Hospital have worked together to care for children with cancer and to improve outcomes through cutting-edge research.
This month, and throughout the year, we honor the children currently battling cancer, the families who love them, the clinicians and other caregivers treating them, the survivors of childhood cancer, the children who lost their lives to childhood cancer, and the researchers working to conquer childhood cancer.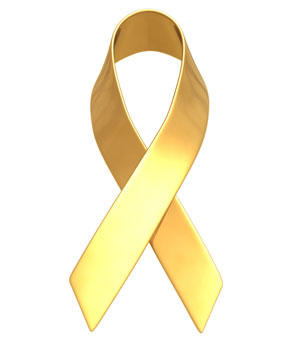 Did you know... ?
Survival rates continue to rise... In 1975, 61 percent of U.S. children with cancer survived. Today, 84 percent do.
...but are lagging in less-developed countries. Eighty percent of cases of childhood cancer are in the developing world, where survival averages 20 percent.
In the 21st century, treatment for cancer is being transformed.
Stories from our childhood cancer patients and clinicians
Childhood cancer treatment facts and tips