How to Apply for Our Fellowship Program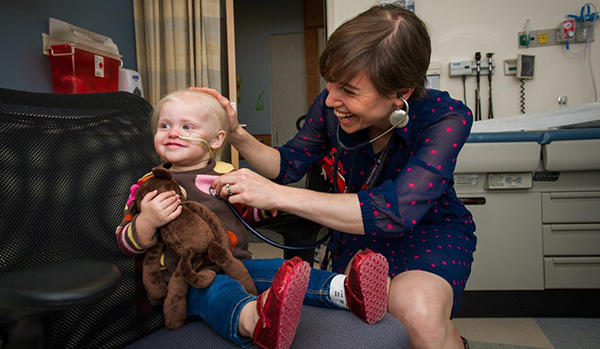 Given the repercussions of the COVID-19 pandemic and in accordance with national recommendations, all of our interview days will occur virtually via Zoom.
We recognize that virtual interview days pose numerous challenges, including making it more difficult to get a sense for the culture and feel of our program and division. However, we have carefully constructed the interview days to ensure that applicants have ample opportunity to meet with our outstanding fellows and faculty, and so that applicants can highlight their numerous strengths and talents.
We also know that the COVID-19 pandemic may have altered your planned clinical rotations or ability to engage in research or educational opportunities. This is not a problem; we will review all applications with this consideration in mind.
We look forward to reviewing your application and to getting to know you better. Please reach out at any time if we can help answer questions about our program or the application process.
To apply for the fellowship program, you must supply the following:
Completed application form
Dana-Farber/Boston Children's Cancer and Blood Disorders Center uses the Electronic Residency Application System (ERAS). For more information on the ERAS system please visit the Association of American Medical Colleges website.
Please note: When in this application, visit the section called Participating Specialties and Programs, then search for the Pediatric Hematology/Oncology Fellowship Program. You will be directed to search for the program name. Our program name is: Children's Hospital/Boston Medical Center Program. Please make sure that you click on that link. If not, you will be redirected to a different application.
Curriculum vitae
Medical school transcript
Dean's letter
USMLE boards scores (at least parts 1 and 2; part 3 if completed)
Personal statement in the style requested on the application form
Three to five letters of reference from people with whom you have worked closely in a clinical capacity or research capacity. All applicants must supply at least three letters. MD/PhD applicants must also submit a reference letter from their thesis advisor. If possible, all applicants should supply at least one letter from a hematologist/oncologist or from someone who has worked at Boston Children's Hospital or who is otherwise familiar with our program.
*Please make sure that all application materials are completed and turned in through the ERAS system. If your application is not received by the deadline mentioned below, your application will be marked incomplete and will not be accepted. The ERAS system will start to accept 2023 applications on July 6, 2023. We strongly recommend that you submit your application by July 19. However, we accept applications until October 1, assuming it is possible to schedule an interview between that date and the date of our selection committee meeting.
If you need further information, please contact:
Sarah Weber
Fellowship Program Coordinator
Boston Children's Hospital
Email: sarah.weber@childrens.harvard.edu
Phone: 617-919-3041