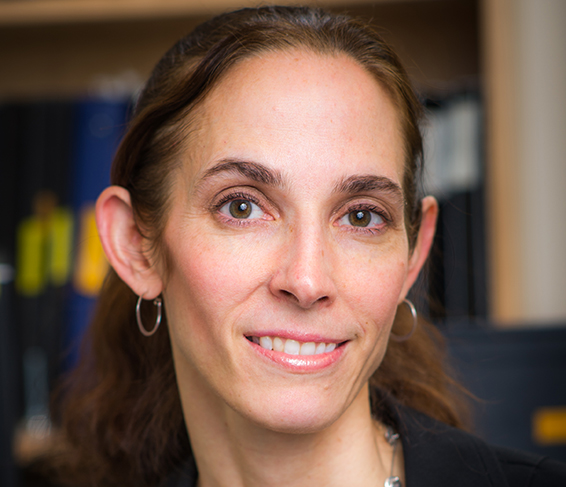 Kimberly Stegmaier, MD
Co-Director of the Hematologic Malignancy Center (Basic and Translational Research)

Physician

Ted Williams Chair

Professor of Pediatrics, Harvard Medical School
Appointment Phone
888-733-4662 (New Pediatric Patients)

617-632-3270 (Established Pediatric Patients)
Fax
General
Treatment Centers
Discipline
Clinical Interests
Cancer genomics, Chemical screening, Ewing sarcoma, Hematologic malignancies, Neuroblastoma
Background
Board Certifications
Pediatric Hematology/Oncology, 2002
Fellowship
Boston Children's Hospital/Dana-Farber Cancer Institute, Pediatric Hematology/Oncology
Residency
Boston Combined Residency Program, Boston Children's Hospital/Boston Medical Center, Pediatrics
Medical School
Harvard Medical School, 1996
Biography
Kimberly Stegmaier, M.D., is a Professor of Pediatrics at Harvard Medical School, a Principal Investigator in Pediatric Oncology at the Dana-Farber Cancer Institute (DFCI), and an Attending Physician at the Boston Children's Hospital Boston (BCH) and DFCI. She is the Co-director of the Pediatric Hematologic Malignancies Program at DFCI and BCH and is also an Associate Member of the Broad Institute of Harvard and MIT. She received her B.S. from Duke University and her M.D. from Harvard Medical School. She completed her residency at BCH and a post-doctoral pediatric hematology-oncology fellowship at DFCI/BCH. In 2006, she launched her own laboratory effort at DFCI.

Dr. Stegmaier's laboratory integrates chemical biology, genomic, and proteomic approaches to discover new lead compounds and protein targets for cancer therapy. She has focused her efforts on the acute leukemias and two pediatric solid tumors of childhood: Ewing sarcoma and neuroblastoma.
Research
My research program focuses on the integration of "omic" approaches for the identification of new protein targets and small-molecule modulators of malignancy with an eye toward clinical translation. Cancer discovery efforts in my laboratory have focused on the alteration of the malignant state (e.g., AML and neuroblastoma differentiation) and the modulation of pharmacologically challenging oncoproteins (e.g., EWS/FLI in Ewing sarcoma, MYCN in neuroblastoma, and NOTCH1 in T-ALL.) Most recently, we are applying an integrated approach to discover new therapeutic opportunities in these malignancies with deep genomic characterization of primary tumors, kinase activity profiling for immediately druggable targets, functional genomic screening for new tumor dependencies and chemical screening for modulators of relevant oncogenic drivers. Clinical trials for patients with AML and Ewing sarcoma have resulted from our research and a trial testing BET bromodomain inhibitors in patients with MYCN amplified neuroblastoma is in development.