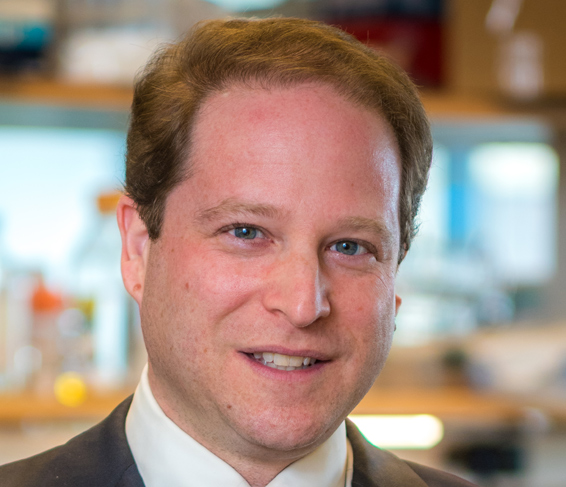 Loren D. Walensky, MD, PhD
Physician

Principal Investigator, Linde Program in Cancer Chemical Biology

Professor of Pediatrics, Harvard Medical School
Appointment Phone
888-733-4662 (New Pediatric Patients)

617-632-3270 (Established Pediatric Patients)
Fax
General
Treatment Centers
Discipline
Clinical Interests
Hematologic malignancies
Background
Board Certifications
Pediatric Hematology/Oncology, 2003
Pediatrics, 2002
Fellowship
Boston Children's Hospital/Dana-Farber Cancer Institute, Pediatric Hematology/Oncology
Residency
Boston Combined Residency Program, Boston Children's Hospital/Boston Medical Center, Pediatrics
Medical School
Johns Hopkins University School of Medicine
Biography
Dr. Walensky received his MD and PhD degrees from Johns Hopkins University School of Medicine in 1997. He trained at the Boston Combined Residency Program in pediatrics, completed a fellowship in pediatric hematology-oncology at Dana-Farber and Boston Children's Hospital, and is board-certified in pediatric hematology/oncology. Dr. Walensky joined Dana-Farber as an attending physician in pediatric hematology/oncology in 2003 and founded his cancer chemical biology research laboratory in 2006. His research involves the development of highly specific and stable "stapled peptides" that preserve the structure of biologically-active peptide helices, maximizing their potential as novel tools to elucidate oncogenic pathways and as prototype therapies for cancer. A stapled peptide drug based on his research is currently undergoing clinical testing in a diversity of human cancers. Dr. Walensky is currently Principal Investigator and Attending Physician in the Department of Pediatric Oncology at the Dana-Farber/Boston Children's Cancer and Blood Disorders Center; Professor Pediatrics at Harvard Medical School; and Director of the Harvard/MIT MD-PhD Program.
Research
Chemical Biology of Deregulated Apoptotic and Transcriptional Pathways
Extensive research into the origin of cancer has led to the identification of genetic and molecular mistakes that trigger the overproduction or hyperactivity of specific cancer-causing proteins. The structural complexity and intracellular localization of these protein targets can hamper the development of anticancer drugs. The small subunits of proteins, called peptides, are essential components of the interaction surfaces between proteins, and are nature's keys to cancer's lock on cellular survival. Thus, the chemical production of peptides is another strategy for subverting cancer proteins, since natural peptides display evolutionarily-honed binding specificity for their targets. However, the ability to use small peptides made in the laboratory to block cancer has been hindered by their loss of natural architecture, vulnerability to degradation, and difficulty entering cells to exert their anticancer effects. Our work focuses on developing and applying new approaches to chemically brace or "staple" natural peptides so that their shape, and therefore their anticancer activity, can be restored. Optimizing natural peptides in this way may provide alternate compounds to study protein interactions and manipulate biological pathways within cells to treat human disease. To that end, we have used a chemical strategy, termed "hydrocarbon-stapling," to make a panel of anticancer peptides with markedly improved pharmacological properties. We have demonstrated that the stapled peptides retain their natural shape, are resistant to degradation, and can enter and kill leukemia cells by neutralizing their cancer-causing proteins. When administered to mice with leukemia, a stapled peptide successfully blocked cancer growth and prolonged the lives of treated animals. Our ongoing work employs this new peptide-stapling strategy to produce diverse panels of anticancer peptides, in order to study and deactivate aberrant apoptotic and transcriptional pathways in a variety of human tumors. Thus, our goal is to produce an arsenal of new compounds - a "chemical toolbox" - to investigate and block protein interactions that can cause cancer. To achieve this goal, we use structural biology analyses, synthetic chemistry techniques, and biochemical, cellular, and mouse-model experiments to systematically explore the biological effects of the novel peptidic compounds we generate.
Physician Video