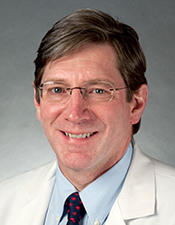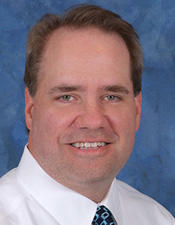 Two Dana-Farber/Boston Children's Cancer and Blood Disorders Center faculty members have been elected to the National Academy of Medicine (NAM). They are:
Scott Allen Armstrong, MD, PhD, chair, department of pediatric oncology, Dana-Farber/Boston Children's; associate chief, division of hematology/oncology, Boston Children's Hospital; and David G. Nathan Professor of Pediatrics, Harvard Medical School, Boston
Scott Pomeroy, MD, PhD, neurologist-in-chief, Dana-Farber/Boston Children's, Boston
The NAM is formerly the Institute of Medicine, which was established in 1970 under the charter of the National Academy of Sciences to advise the nation on medical and health issues. Members are elected to the NAM by their peers for distinguished contributions to medicine and health.
Alan D. D'Andrea, MD, director of Dana-Farber's Susan F. Smith Center for Women's Cancers, was also elected to the NAM.
"The election of Drs. Armstrong, D'Andrea, and Pomeroy to the National Academy of Medicine is a very high honor and affirmation of their extensive expertise and achievements. They are deeply committed to advancing progress in finding innovative therapies and treatments for cancer and are very deserving of this prestigious membership," said Laurie H. Glimcher, MD, president and CEO, Dana-Farber Cancer Institute.
Membership in the NAM is considered one of the highest honors in the fields of health and medicine and recognizes individuals who have demonstrated outstanding professional achievements and commitment to service. Current active members elect new members from among candidates nominated for their accomplishments and contributions to the advancement of the medical sciences, health care, and public health. The newly elected members bring NAM's total membership to 2,127 and the number of international members to 172.
The National Academy of Medicine, established in 1970 as the Institute of Medicine, is an independent organization of eminent professionals from diverse fields including health and medicine; the natural, social, and behavioral sciences; and beyond. It serves alongside the National Academy of Sciences and the National Academy of Engineering as an adviser to the nation and the international community. Through its domestic and global initiatives, the NAM works to address critical issues in health, medicine, and related policy and inspire positive action across sectors. The NAM collaborates closely with its peer academies and other divisions within the National Academies of Sciences, Engineering, and Medicine.