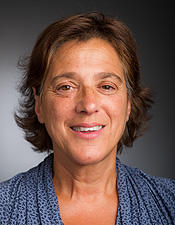 Each year, the patient outcomes from every stem cell transplant center in the U.S. undergo a rigorous, risk-adjusted analysis by the Center for International Blood and Marrow Transplant Research (CIBMTR). CIBMTR reports and analyzes outcomes for recipients of allogeneic (unrelated, matched donor) hematopoietic stem cell transplant by measuring one-year overall survival.
"Because centers vary considerably in the risk level of cases treated, a statistical model was developed to adjust for several risk factors known or suspected to influence outcome," according to a statement from the CIBMTR.
The report generated from this analysis is available to the public and is intended to provide transplant recipients and their families with the latest survival rate information for centers performing transplants across the country.
With the ability to score only one of three ratings — a -1, 0 or the highly-sought after 1 rating — the vast majority of transplant centers score a 0, indicating that their patient survival rate met expectations.
"Eighty-five percent of stem cell transplant programs fall in the middle of the pack and receive a 0," says Leslie Lehmann, MD, who is the clinical director of the Stem Cell Transplant Center at Dana-Farber/Boston Children's Cancer and Blood Disorders Center.
This year, under 8% of programs achieved a 1.
"I'm very proud that the 2017 Transplant Center-Specific Survival Report published by CIBMTR has determined that our program has exceeded the expected survival rate for transplant patients in comparison to similar patients who received transplants at other centers in the U.S.," Lehmann says.
With a score of 1, Dana-Farber/Boston Children's is the only pediatric stem cell transplant center in the U.S. to achieve this rating for 2017.
Lehmann attributes part of the program's success to a multi-disciplinary culture where physicians, nurses, pharmacists and other specialists work together on a daily and hourly basis to share thoughts on complicated patients towards finding the right solution, to have regular safety and compliance huddles and to create standardized guidelines on how to approach routine patient issues.
"Despite treating very complicated patients and providing the most innovative therapies, we're able to do that safely and maintain the best, reproducible and reliable outcomes for our patients," Lehmann says. "That's what makes me so happy about achieving our score of 1."
Review the Dana-Farber/Boston Children's center-specific data on the National Marrow Donor Program website.