2019 Pediatric Hematology/Oncology Fellows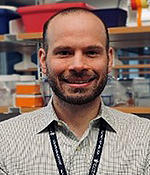 Andrew Groves, MD
Residency: Boston Combined Residency Program
Research interests: Genomics of pediatric brain tumors
Andrew majored in the Integrated Science Program, chemistry, and mathematics at Northwestern University, and graduated magna cum laude and Phi Beta Kappa. As an undergraduate he worked with Richard Silverman, synthesizing novel GABA pathway inhibitors as potential anti-epileptics. He then went on to Washington University School of Medicine in St. Louis to complete his MD training, where he worked with Robert Hayashi on a clinical research project analyzing the medical and psychosocial needs of a large pediatric cancer predisposition clinic. Andrew is a Boston Combined Residency Program resident who is working with Mariella Filbin MD, PhD, on projects involving next-generation sequencing of pediatric brain tumors, as well as drug screening in diffuse intrinsic pontine glioma (DIPG) cell lines.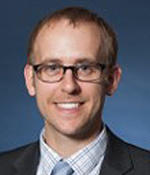 Jonathan Paolino, MD
Residency: Massachusetts General Hospital
Research interests: Applying clinical research to promising new therapies and management strategies for children with hematologic malignancies
Jonathan completed his undergraduate work in biology at the College of the Holy Cross and later earned his MD at the University of Massachusetts Medical School. Between his undergraduate and medical education he spent several years in the Army as a medic with the airborne infantry and later worked in biotech on a team designing and managing clinical trials, including several large phase III multinational clinical studies, used to support currently approved therapies in gastroenterology and oncology. He completed his residency in pediatrics at Massachusetts General Hospital (MGH) and stayed for an additional chief year prior to fellowship. He is an investigator on several ongoing studies at MGH, including a randomized controlled trial studying the effects of virtual reality on opioid reduction for acute pain management and evaluation of a clinical pathway guiding outpatient management strategies for patients with febrile neutropenia with low risk characteristics.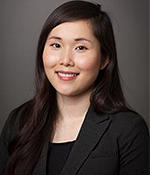 Maria Trissal, MD, PhD
Residency: Boston Combined Residency Program
Research interests: Neuro-oncology with a specific focus on high-grade gliomas, non-coding RNA biology, epigenetics, and next generation genomic technologies
Maria Trissal received her MD and PhD at Washington University in St. Louis School of Medicine. She completed a PhD in immunology under the mentorship of Daniel Link, with whom she established a new library generation and genomic analysis pipeline for the identification of small non coding RNAs. Her work on establishing the role of small RNAs in leukemogenesis and hematopoietic stem cells led to several publications in journals including Blood, Experimental Hematology, and Cancer Research. She competed her residency in pediatrics in the Boston Combined Residency Program and participated in the Integrated Research Pathway (IRP), where she discovered a new career focus in neuro-oncology. Through the IRP, she worked under the mentorship of Bradley Bernstein at Massachusetts General Hospital and Mariella Filbin MD, PhD, at Dana-Farber/Boston Children's Cancer and Blood Disorders Center to utilize high throughput genomic techniques to identify cell regulatory circuits that may be targeted in the treatment of adult and pediatric high grade gliomas.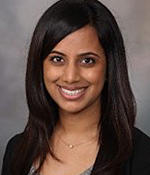 Puja Umaretiya, MD
Residency: Boston Combined Residency Program
Research Interests: Disparities and outcomes research in pediatric oncology and palliative care
Puja majored in molecular and cellular biology at the University of Arizona and graduated summa cum laude. She then attended Mayo Medical School in Rochester, Minnesota, where she was involved in a variety of clinical research projects. Her publications span a wide range of topics, from the effects of calcium supplementation on bone mineral density in children in Nigeria to the relationship of asthma to breakthrough varicella infections. During her time in the Boston Combined Residency Program in pediatrics, Puja's research interests focused on the intersection of clinical oncology and palliative care. She was awarded a Lovejoy grant to create a formalized curriculum for pediatric residents, with the aim of teaching fundamental clinical and communication skills to increase resident comfort in the care of patients at the end-of-life. Puja's ongoing work with Kira Bona, MD, MPH, and Joanne Wolfe, MD, MPH, seeks to better understand disparities in the end-of-life care received by pediatric oncology patients across racial, ethnic, and socioeconomic groups. After residency, she completed the Harvard Interprofessional Palliative Care fellowship prior to starting her oncology training.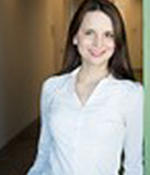 Franziska Wachter, MD
Residency: Boston Combined Residency Program
Research Interests: Structural and chemical biology and drug development
Franziska (Franzi) was raised in a small village in Northern Bavaria. She obtained her MD from Ludwig Maximilians University in Munich, Germany, and conducted her doctoral research at the German National Center for Environment and Health, where she studied mechanisms of chemoresistance including the influence of p53 reactivation responses to the extrinsic apoptotic pathway agonist, TRAIL. Franzi then completed her postdoctoral training in the laboratory of Loren Walensky, MD, PhD, which focuses on interrogating BCL-2 family protein biology through the lens of structural and chemical biology. Her particular areas of study comprised investigating inhibitory mechanisms of the pro-apoptotic effector protein BAX as well as identifying and characterizing BAX activators identified in a NMR-based fragment screen. She also validated the on-target mechanism of a p53 reactivating stapled peptide drug that is currently in clinical trials. Her research to date has led to 13 publications including four first-author papers. She was previously a Boston Combined Residency Program resident in the Integrated Research Pathway and worked with Scott Armstrong, MD, PhD, on characterizing resistance mechanism of chromatin modulating therapeutics. Franzi spent several months in Ethiopia and established objective structured exams for medical students. She trained midwives in Sierra Leone in the use of a low-cost device to reduce maternal deaths caused by hemorrhage.
Nina Weichert-Leahey, MD
Residency: Boston Combined Residency Program
Research Interests: Epigenetics in solid tumors
Nina obtained her MD from Ludwig-Maximilian-University in Munich, Germany, and completed her medical thesis summa cum laude. After three years of pediatric residency training at the university hospital, Charité, in Berlin, Germany, Nina was awarded a Young Investigator Award by the German Cancer Aid to pursue an early postdoctoral fellowship in the field of neuroblastoma oncogenesis. She joined the laboratory of A. Thomas Look at Dana-Farber Cancer Institute, where she studied the epigenetic landscape of neuroblastoma. She participated in multiple research studies which were published in Nature, Nature Genetics, Cancer Discovery, and Cancer Cell. Nina also became an expert in multiple genome-editing techniques which she has successfully used in a neuroblastoma model in zebrafish to study neuroblastoma initiation and oncogenesis. In 2017, Nina became a resident in the Boston Combined Residency Program at Boston Children's Hospital and Boston Medical Center. She is now working toward a career as a physician-scientist.